Bienen Ensembles
Zoom Concert: Jazz Small Ensembles
All About Jazz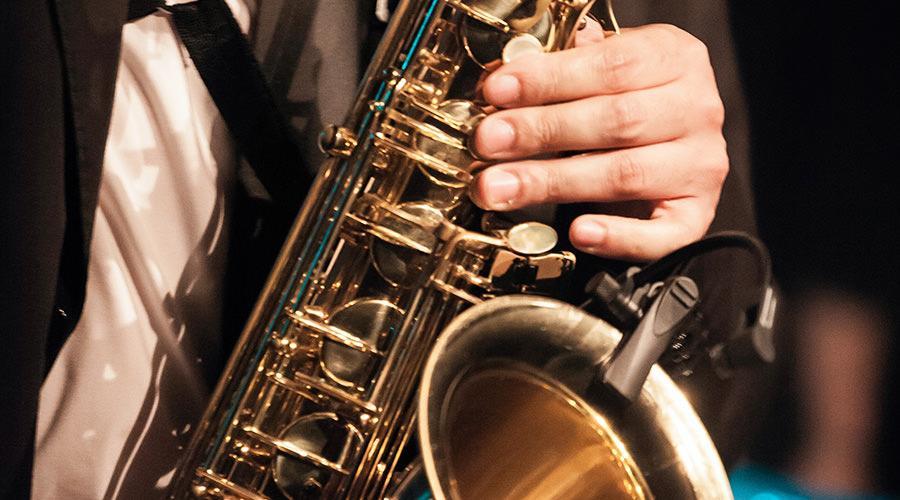 Monday, November 16, 2020 at 6:00pm
Featuring the Darius Hampton Ensemble and the Joe Clark Ensemble
Join the Jazz Small Ensembles for a prerecorded concert presented via Zoom. Provide your email address via the button below, and you will be sent a Zoom link prior to the concert.
Arthur Schwartz (arr. Darius Hampton), "Alone Together"
Shanth Gopalswamy, "For You"
Christian McBride (arr. Austin Aldrich), "McThing"
Charlie Parker (arr. Shanth Gopalswamy), "Anthropology"
Darius Hampton Ensemble: Shanth Gopalswamy, guitar; Austin Aldrich, bass; Darius Hampton, tenor saxophone and clarinet
- Intermission -
Matt Dennis/Tom Adair (arr. Samuel Sobel), "Let's Get Away From It All"
Jimmy Van Heusen/Sammy Cahn (arr. Joe Clark), "All My Tomorrows"
David Mann/Redd Evans (arr. Ernie Wang), "No Moon At All"
Sun Ra (arr. Joe Clark), "A Call for All Demons"
Frederick Loewe/Alan Jay Lerner (arr. Jesse Lear), "I Could Have Danced All Night"
Joe Clark Ensemble: Ernie Wang, alto and tenor saxophone; Joe Clark, trumpet; Samuel Sobel, guitar; Jesse Lear, bass
Free Event