Bienen Ensembles
CANCELED: Percussion Ensemble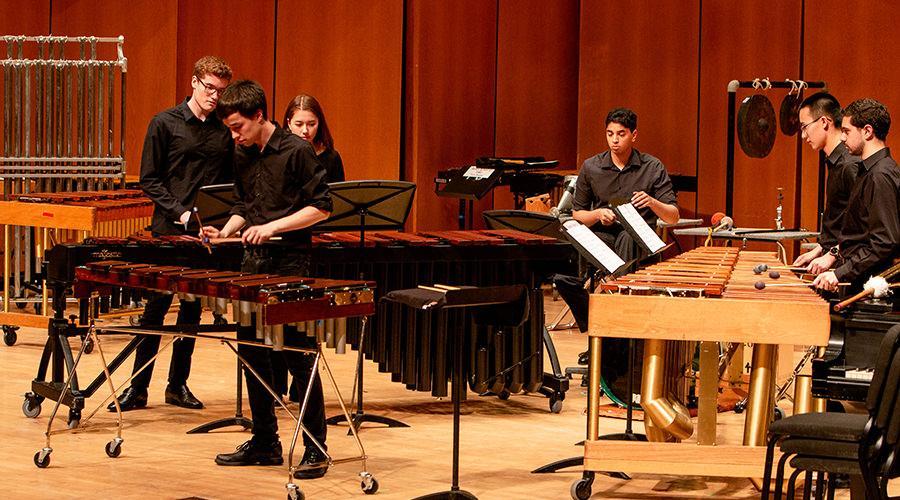 Sunday, May 8, 2022 at 3:00pm
Pick-Staiger Concert Hall
She-e Wu, director
An afternoon of eclectic rhythms.
Casey Cangelosi, Jazz on Saturn
Alejandro Viñao, I. Bright and Dark from Stress and Flow
Greg Simon, Snake Oil
Bob Becker, Mudra
Tim Ferchen, Together (world premiere)
Diaspora Suite
Ewe Traditional, Gota
Tickets are $6 for the general public and $4 for students with valid ID.
---
Pick-Staiger Concert Hall
Address
50 Arts Cir Dr
Evanston, IL 60208
United States
About
Pick-Staiger is a 989-seat hall located in the Arts Circle on the Evanston campus of Northwestern University. The main lobby entrance for concerts is on the west side of the building (revolving and regular doors). Since its inception in 1975, the hall has functioned as both a classroom and performance facility for Bienen School of Music performing ensembles, faculty recitals, festivals, and professional guest artists.