Bienen Ensembles
CANCELED: Call for Scores Saxophone Concert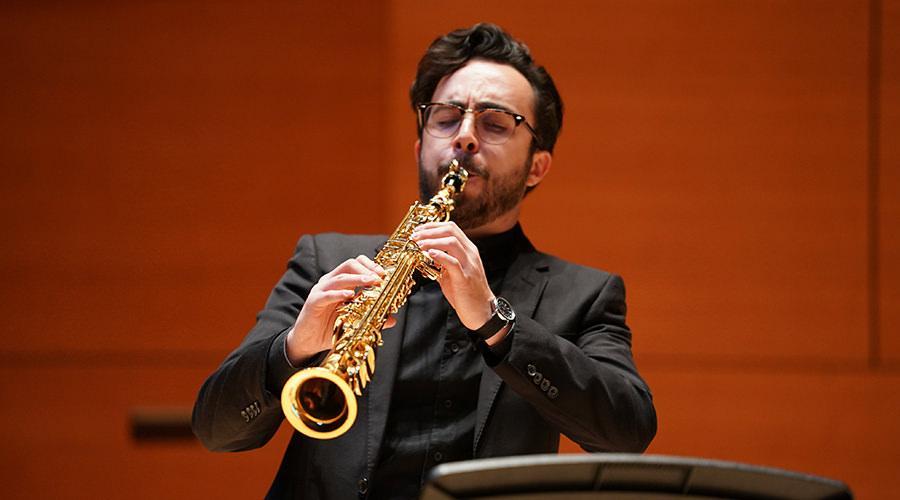 Saturday, April 25, 2020 at 12:00pm
Regenstein Master Class Room
For the health and safety of the Bienen School community and our valued patrons, this event has been canceled.
Part of NUNC! 4, the Northwestern University New-Music Conference
Performances of new compositions for saxophone by members of Taimur Sullivan's saxophone studio.
Edward Hamel, Butchered and Consumed by the Facets of Extension 
Robert Rankin, Ain't Gonna Study War No More 
Sarah Grace Graves, Yttrium 
Jessie Cox, My History
Yunfei Li, The Shape of Water 
Free Event
---
Regenstein Master Class Room
Address
Bienen School of Music
60 Arts Circle Drive
Evanston, IL 60208
United States
About
The Regenstein Master Class Room is located in the Regenstein Hall of Music, directly adjacent to the Ryan Center for the Musical Arts. Seating 200, the room hosts hundreds of performances and other events each year.