Recitals & Visiting Artists
CANCELED: Belgian Brass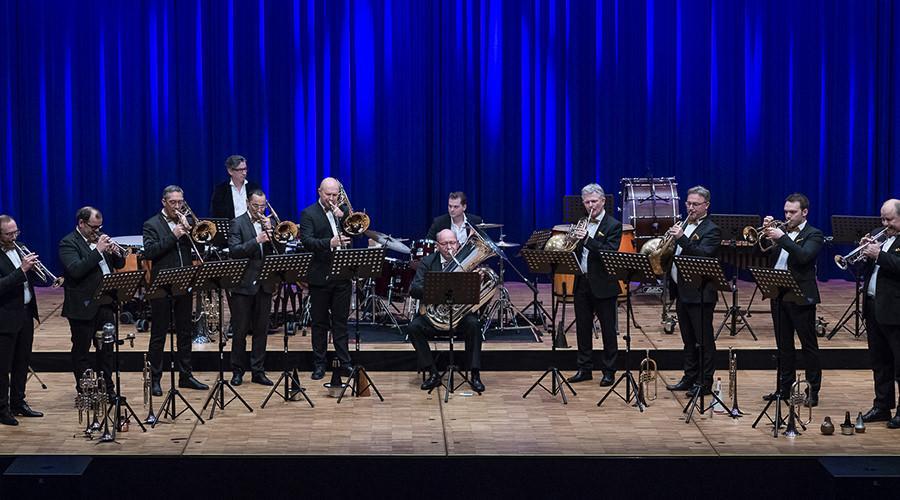 Saturday, May 23, 2020 at 7:30pm
Pick-Staiger Concert Hall
For the health and safety of the Bienen School community and our valued patrons, this event has been canceled.
Formerly the Belgian Brass Soloists, the twelve-member Belgian Brass was formed when artistic director Manu Mellaerts conceived the idea of bringing together a larger, well-rounded group of musicians with a view to enhancing the ensemble's artistic scope. The group's mission is to bring music from a variety of eras and genres—from Renaissance to contemporary, from symphonic to pop—to the widest possible audience. Each of the ensemble's members has attained a soloist position with respected orchestras throughout Europe, including the Flemish Radio Orchestra, the Beethoven Academy Orchestra, the National Orchestra of Belgium, and the Royal Concertgebouw Orchestra. Their virtuosity, musicality, and boundary-pushing repertoire make for an unforgettable concert experience.
Tickets are $25 for the general public and $10 for students with valid ID.
---
Pick-Staiger Concert Hall
Address
50 Arts Cir Dr
Evanston, IL 60208
United States
About
Pick-Staiger is a 989-seat hall located in the Arts Circle on the Evanston campus of Northwestern University. The main lobby entrance for concerts is on the west side of the building (revolving and regular doors). Since its inception in 1975, the hall has functioned as both a classroom and performance facility for Bienen School of Music performing ensembles, faculty recitals, festivals, and professional guest artists.