Bienen Ensembles
CANCELED: Symphonic Wind Ensemble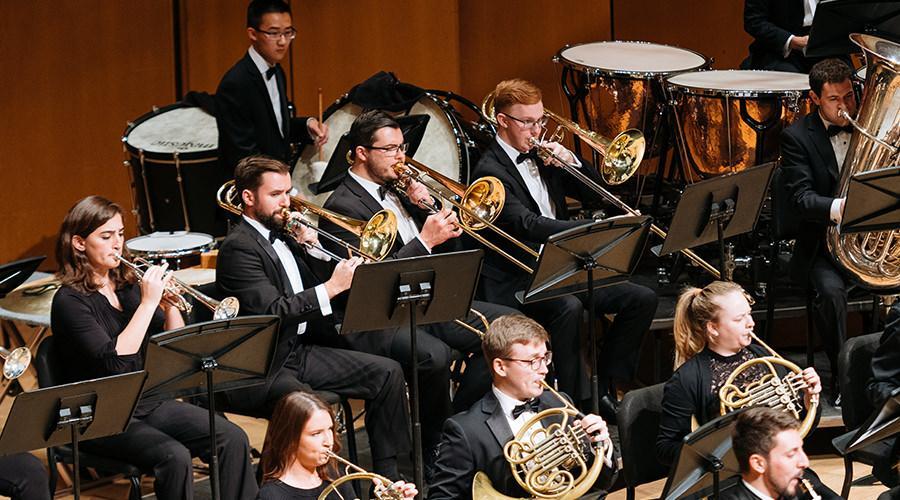 Friday, May 15, 2020 at 7:30pm
Pick-Staiger Concert Hall
For the health and safety of the Bienen School community and our valued patrons, this event has been canceled.
Mallory Thompson, conductor; Jacob Nissly, percussion; Adam Schoenberg, guest composer

The Symphonic Wind Ensemble's May program features as its centerpiece the Midwest premiere of Adam Schoenberg's Losing Earth, dedicated to percussionist and Northwestern alumnus Jacob Nissly and premiered by the San Francisco Symphony in October 2019. Inspired by the New York Times article "Losing Earth: The Decade We Almost Stopped Climate Change," the work pays homage to Earth's incredible history and reflects on what we must do to preserve our planet.

William Bolcom (arr. Paul Dooley), Circus Overture
Adam Schoenberg, Losing Earth
James Stephenson, Symphony No. 2 ("Voices")
Tickets are $8 for the general public and $5 for students with valid ID.
---
Pick-Staiger Concert Hall
Address
50 Arts Cir Dr
Evanston, IL 60208
United States
About
Pick-Staiger is a 989-seat hall located in the Arts Circle on the Evanston campus of Northwestern University. The main lobby entrance for concerts is on the west side of the building (revolving and regular doors). Since its inception in 1975, the hall has functioned as both a classroom and performance facility for Bienen School of Music performing ensembles, faculty recitals, festivals, and professional guest artists.