Festivals & Series
Joan La Barbara Composition Colloquium
Part of the Joan La Barbara Residency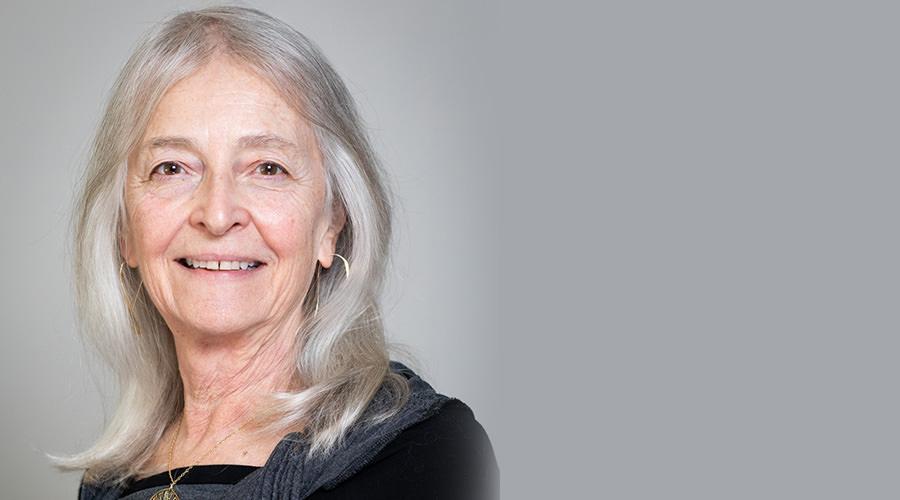 Tuesday, October 25, 2022 at 5:00pm
Regenstein Master Class Room
The location of this event has moved from RCMA LL-121 to the Regenstein Master Class Room.
Composer, performer, sound artist, and actor Joan La Barbara is known for developing a unique vocabulary of experimental and extended vocal techniques, influencing generations of composers and singers. Her numerous commissions include compositions for multiple voices, chamber ensembles, orchestra, and interactive technology as well as scores for dance, video, and film productions. Her work has been presented at the Brisbane Biennial, Festival d'Automne à Paris, Warsaw Autumn, and MaerzMusik Berlin. Currently on the Mannes School of Music faculty, La Barbara has premiered compositions written for her by Philip Glass and Robert Wilson, Morton Feldman, Steve Reich, John Cage, and Alvin Lucier. 
Tickets are not required for this event.
Free Event
Joan La Barbara Residency
October 21-29 at the Bienen School of Music
About the Residency
Recognized as a contemporary music vocal virtuoso, Joan La Barbara is credited with advancing a new vocabulary of vocal sounds. Her work has been featured in a wide variety of settings, from chamber, orchestral, and choral music to film scores and vocal effects. She visits the Bienen School for discussions, master classes, and performances of her work.
Show More
---
Regenstein Master Class Room
Address
Bienen School of Music
60 Arts Circle Drive
Evanston, IL 60208
United States
About
The Regenstein Master Class Room is located in the Regenstein Hall of Music, directly adjacent to the Ryan Center for the Musical Arts. Seating 200, the room hosts hundreds of performances and other events each year.