Bienen Ensembles
Hymnfest XVIII
"I Sing the Mighty Power of God"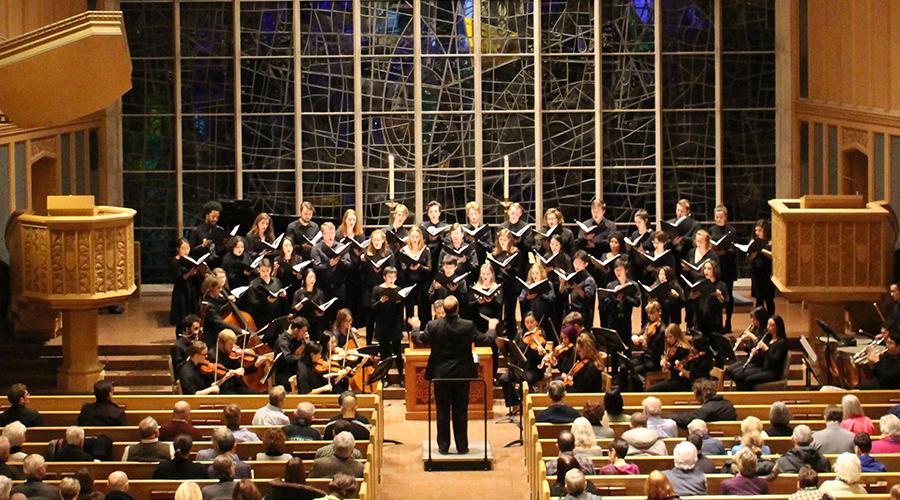 Sunday, October 24, 2021 at 5:00pm
Alice Millar Chapel
Stephen Alltop, conductor; Alice Millar Chapel Choir and Chapel Choir Alumnae; Eric Budzynski, organ
The 18th annual Hymnfest offers an uplifting program of congregational hymns and choral anthems with majestic support by brass ensemble, percussion, handbells, chorus, and the mighty 100-rank Aeolian Skinner organ. Selections include settings and exciting hymn arrangements by Katherine Scott, David Cherwien, John Rutter, and Richard Webster.
Admission is free; an offering will be accepted. Tickets are not required for this event.
Free Event
---
Alice Millar Chapel
Address
1870 Sheridan Road
Evanston, IL 60208
United States
About
Completed in 1962, this venue houses two chapels: the 700-seat Millar Chapel and the 125-seat Vail Chapel. The Chapel hosts religious services, music performances, lectures, and other events.