Festivals & Series
CANCELED: Call for Improvisers Concert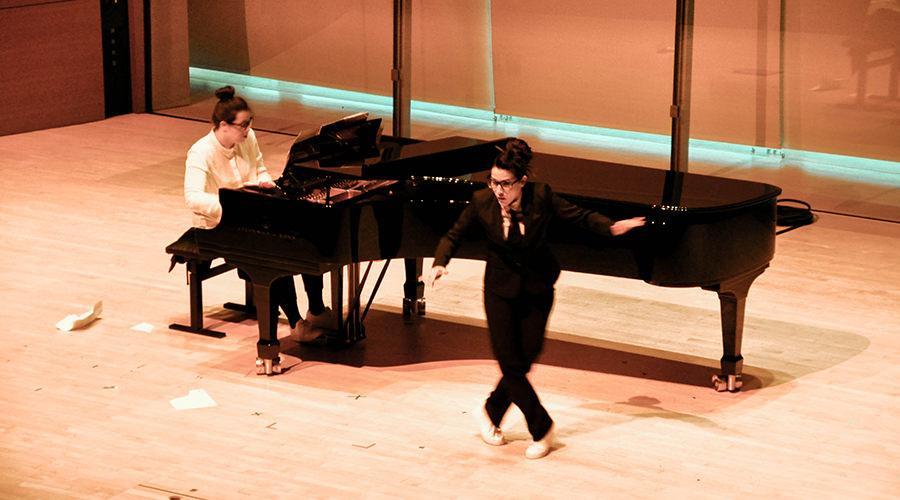 Friday, April 24, 2020 at 10:00pm
McClintock Choral and Recital Room
For the health and safety of the Bienen School community and our valued patrons, this event has been canceled.
Part of NUNC! 4, the Northwestern University New-Music Conference. 
Improvisatory performances by invited NUNC! 4 soloists and ensembles, including bassist Jason Roebke with cornetists Josh Berman and Ben LaMar Gay; percussionist Etienne Nillesen; flutist Wilfrido Terrazas; percussionist Ray Evanoff; and ensemble Fat Pigeon.
Free Event
---
David and Carol McClintock Choral and Recital Room
Address
70 Arts Circle Drive
Evanston, IL 60208
United States
About
Located in the Patrick G. and Shirley W. Ryan Center for the Musical Arts, this rooms seats 120 and offers a flexible space for choral rehearsals, small ensemble performances, and student recitals.